Becoming a model
Reflections Photographic is always on the lookout for models for all kinds of work. If you are interested, or would simply like more information, read on.
Starting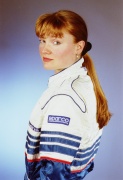 Photographic Modelling can be a very lucrative career, so if you want to know more about photographic modelling fill in the form below....
Becoming a model is very simple, earning money from it less so. To become a model, simple say to yourself, I AM A MODEL, and importantly believe it and lo and behold, you are a model! Getting work, and earning money, is not so simple, and this is where model agencies and photographers come in.
You need to start by getting yourself a portfolio. This is the most important part as it is your portfolio that will sell you to a client or agency. A portfolio will keep changing over the years as you change and grow, get more experience, and simply change your look and style. Anyone with a camera will be able to get you started, but eventually you will need someone who can produce a portfolio that is more professional looking.
We at Reflections Photographic can help you with that.
Getting a portfolio
To start off with, it is necessary to know a bit about you. Fill in as much of the form below as you can, and send it off to me. Anything you are not sure about, or would rather leave until we get a chance to chat, please do so. All I would ask is that you fill in your name, email, at least 1 phone number, the town and county where you live, and your basic physical description. Once you have done that, we can arrange a time and place to take some initial photographs which we can then use to start your portfolio. Important. If you don't fill in any of the contact details, Address, phone, or email, we will be unable to contact you as the information will arrive anonymously.
Please note, we do not normally accept models under the age of 17.
Also note that this is a UK based company, and sadly we cannot accept models from outside the United Kingdom.
---
---
Back
Copyright © Dave Stratford